Chemical Tanker Transport in UAE
We are also leaders in chemical Tanker transport. As we follow our strict and rigorous training process, dedication to customer service, and focus on the safety of your freight. We transport all types of chemical materials inside UAE and to all GCC countries as well. All of our employees, from accounting to dispatch, are trained, and we do all of our hazmat carriers before dispatching them. We also constantly review the licensing, insurance, and on-time performance of all of our chemical transportation carriers. We have special containers for the transportation of chemical water removal.
Our special steel made container trucks are also operational in different parts of Dubai. Hence we carry chemical material from all over Dubai. As all we know every newly built building or industry needs flushing work. Thus water collected as flushing water contains hazardous chemicals. We collect chemical water from there and hence dispose at special disposing areas.
We also have mild steel tankers for chemical material transportation. Our large fleet of these trucks also serves for overseas services. We transport all kinds of chemical materials within and outside UAE. Our special team of drivers is also professional to carry out this job. Services are also available for all GCC and Middle east countries. As we operate all locally and internationally as well for transportation of chemicals material. Further, we are providing chemical removal services from different industries, service satiations and garages. You can avail our services for chemical water removal and chemical material transportation at an affordable cost.
Our services in Chemical Material transportation are as follows: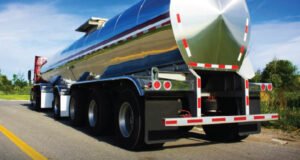 As a prominent forwarder in Dubai, and with our strong ties in the local and regional market, we undertake domestic freights for the transportation of oil and petroleum. Despite the complexity of shipping hazardous materials, we have the resources to deliver them to the desired place in a fast, affordable and reliable manner. We have heavily invested in multiple trailers and tanker types. In essence, we have the right equipment and chemical carriers that ideally suits your needs. These have enabled us to carry out the shipments in a precise way. With our additional safety protocols and training provided to the staff, we gear up to adapt to the diverse needs.
INTERNATIONAL / LONG HAUL FREIGHTS Chemical Tanker Transport
Apart from shipping hazardous materials and transportation of chemicals and Petroleum in the local areas of UAE, we make necessary arrangements for chemical shipment across the borders of GCC and Jordan. We are experts in handling challenging transportation projects, and we always keep our eyes wide open for cost-effective ways of moving the merchandise. With our exceptional fleet of flatbed trailers Road Tankers & ISO tanks, we execute petroleum transport and different natures of chemicals in a safe environment. As our customer, you can decide the mode, place and time of delivery. We would work towards accomplishing it with alacrity. Besides employing new technologies in the shipment of chemicals and petroleum, we endlessly strive to mitigate the risks associated with it. For all your international freight problems, we have the ultimate solutions. We would take all your worries through our particular services.
Flexi tanks are cost-effective and convenient solutions compared to ISO tanks & drums, owing to these factors, market players consider this as an essential alternative for saving transportation costs for non-hazardous liquids. No re-positioning costs, low labor and loading costs are some of the factors which make this product an efficient option for bulk fluid transportation to remote destinations.
Flexi tanks are used globally to transport over 60 different non-hazardous commodities. Also referred to as flexi bags, these single use multi-layered bladders are made of polyethylene with an outer covering of woven polypropylene. As these are now replacing the IBCs and iron drums. These tanks hold up to 24,000 liters (6,340 gallons) and fit into a standard 20-foot freight container converting it from a dry goods carrier into a liquid carrier. Flexi tanks maximize the volume you can transport and protect the quality of your products,
Depending on the product and clients' preferences, we can add a top valve to the flexi tank for top loading. Further, we can customize the valve size to match your needs and we can also add vents to relieve pressure. Additionally, heat pads or thermal insulation can be added to the Flexi tank to accommodate the type of product, atmospheric conditions and desired temperature range.
Chemical Water Removal
Chemical water Removal is done and Chemical transport is available to and from all parts of the UAE. We have special tanker trucks for the removal of chemical water from different industries, Air conditioning plant chillers and water left as residue from cleaning. Further, we remove Flushing water and dispose of it from chemical plants, industries, newly constructed buildings, industries and from pipelines.
Further, we do Chemical material transportation to and from different parts of the UAE. We also provide transportation of chemical materials to other GCC countries. Our professional staff is capable of handling this job. Chemical water and chemical material removal services are available all over UAE.